MERCER COUNTY SOCCER HALL OF FAME INDUCTS ITS 2014 CLASS
The Mercer County Soccer Hall of Fame dinner, an event that honors the 100-year history of Mercer County soccer, was held on April 27, 2014 at the Hibernian Club in Hamilton. Nine new members were inducted.

The Photo below is a team photo of the 2013 Over-50 Cranbury Tournament Finalist and includes three of this year's inductees: George Tiger, Ed "Mooner" Myslinksi and John Carmignani.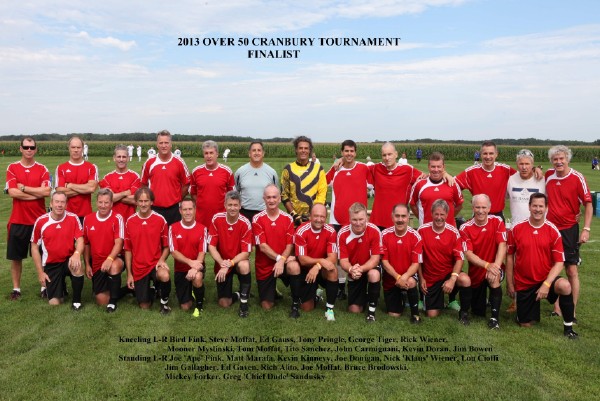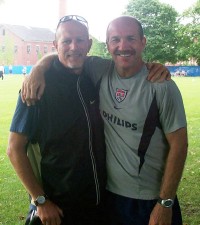 <!!--ENTER TEXT BELOW--!!>
Photo above: 2012 Mercer County Soccer Hall of Fame inductee Mike Stricklin and the late Glenn "Mooch" Myernick. <!!--STOP. NO TEXT BELOW THIS LINE--!!>