MERCER COUNTY SOCCER HALL OF FAME DINNER SET FOR APRIL 27, 2014
The Mercer County Soccer Hall of Fame dinner, an event that honors the 100-year history of Mercer County soccer, will be held on April 27, 2014 at the Hibernian Club in Hamilton.

This year's Hall of Fame induction class includes Walt Bulat. Walt (seated in the front row second from the left in the photo below) played for the famous Cranbury Kickers the most dominate Mercer County soccer team in the 1980s. Walt is pictured with fellow Hall of Famers Bob Rostron, Tom Fink, Steve Collis and John Timko.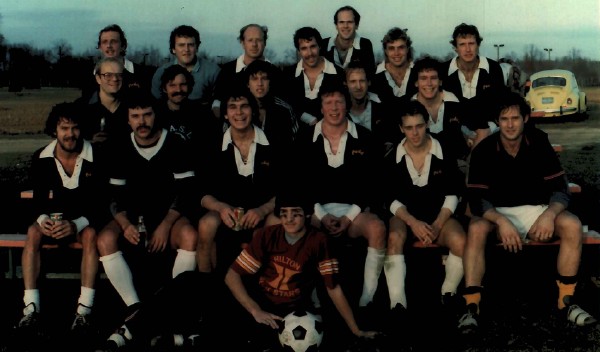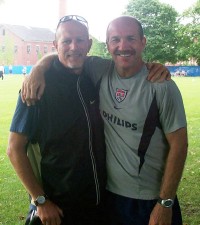 <!!--ENTER TEXT BELOW--!!>
Photo above: 2012 Mercer County Soccer Hall of Fame inductee Mike Stricklin and the late Glenn "Mooch" Myernick. <!!--STOP. NO TEXT BELOW THIS LINE--!!>